The Lord Mayor of The City of London
The City of London is one of the world's leading international finance centres. As head of the City of London Corporation, which provides business and local government services to the City, the Lord Mayor of London's principal role today is ambassador for all UK-based financial and professional services. The Lord Mayor of London is not the Mayor of (Greater) London.
For the year 2019 - 2020 the Lord Mayor of the City of London is Alderman William Russell.
You can read his biography here.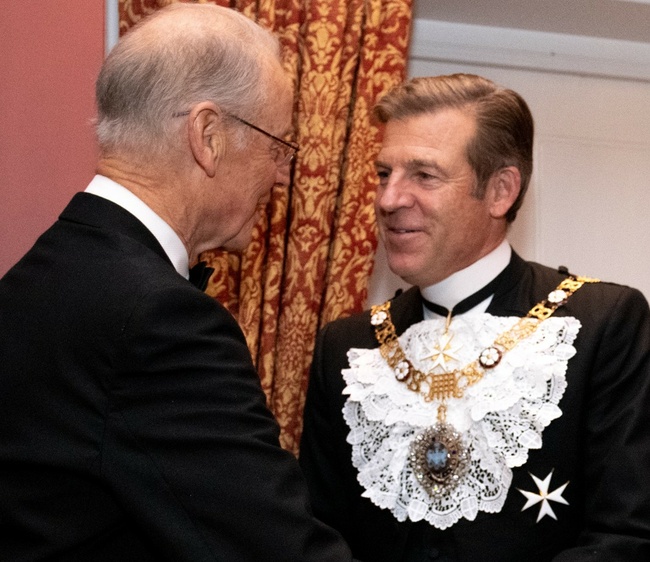 Photo by Richard Hanson - Past Master Osborne meets the Lord Mayor on Saturday, 16 November at Stationers' Hall