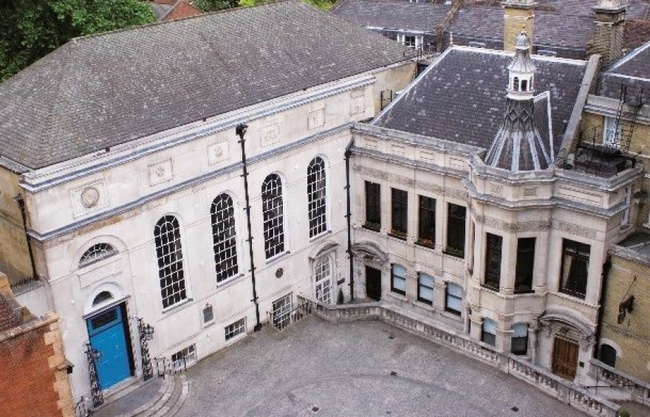 Virtual tours of Stationers' Hall
Stationers' Hall is now closed for redevelopment works. This is to ensure better accessibility for everyone, and we will reopen in spring 2022. Until then, we are offering Virtual guided tours of the Hall!
You can also head to our Events page to see what virtual events we are currently planning. Our virtual events are open to the public.
Members of the public are most welcome to visit our unique and historic Hall (virtually) and learn more about the work of this ancient City of London Livery Company and its pivotal role in the history of the book trade over the past six centuries. Schools are especially welcome.
The virtual tours will take place at set times, by prior arrangement
Places on these tours MUST be booked in advance.
Tours will last for approximately 75 minutes.
Our virtual tours are free, but we ask that you consider giving a donation of to the Hall Charity.
All proceeds will go to the Stationers' Hall Charity (registered charity number 1169753).
Please book your place(s) on tours by email at sales@stationers.org
Group tours are also welcome, subject to availability. Please email sales@stationers.org if you wish to organise such a tour.
To book your place(s), please email sales@stationers.org
Disclaimer: We reserve the right to cancel a tour booking. If you have made a booking and we need to cancel, we will let you know in advance and you will not be charged.
The Church of St Martin-within-Ludgate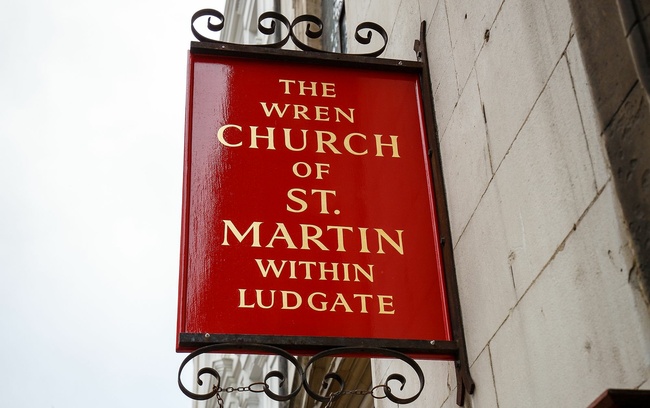 The church is currently closed, as most of our team continues to work from home due to Covid-19.
You can find out more about the church here: http://www.stmartin-within-ludgate.org.uk/ and on the noticeboard outside the church.
Other Opportunities to Visit the Hall
The Hall is also open to the public on the Sunday of the Open House London Weekend and for the London Parks & Gardens Trust's Open Garden Squares Sunday.