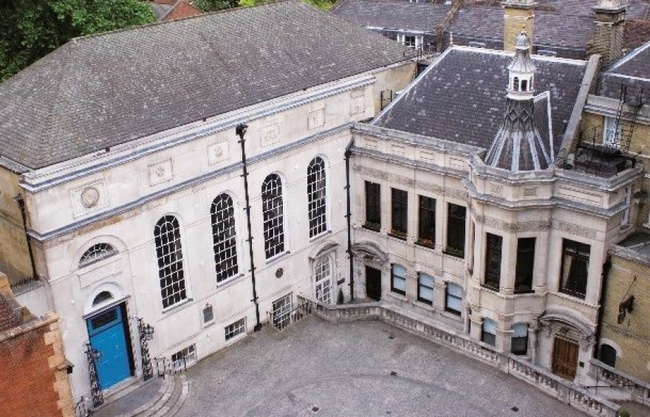 Tours of Stationers' Hall and the Church of St Martin-within-Ludgate
Stationers' Hall is open for public tours, by prior appointment.
Members of the public are most welcome to visit our unique and historic Hall and learn more about the work of this ancient City of London Livery Company and its pivotal role in the history of the book trade over the past six centuries. School trips are especially welcome.
Access will be through guided tours at set times, by prior arrangement
Places on these tours MUST be booked in advance and each tour will be limited to 40 people.
Tours will start at the church of St Martin-within-Ludgate (40 Ludgate Hill, London EC4M 7DE) and will include the Hall, the garden, the archive and the church (with some variations, depending on our other commitments). Please enter through the main door on Ludgate Hill.
Light refreshments of tea, coffee and biscuits will be provided in the church at the end of the tour.
Tours will last for approximately 75 minutes.
We ask for a donation of £10.00 per person to the Hall Charity. There will be a discount of £5.00 for anyone under the age of 25.
Donations should be paid in cash / card on arrival.
All proceeds will go to the Stationers' Hall Charity (registered charity number 1169753).
Because of the age of the building, disabled access is only available through the use of a stair climber
Photography is allowed, so long as it is not for commercial purposes.
Please book your place(s) on tours by email at sales@stationers.org
Group tours are welcome, subject to availability. In some cases, we may be able to offer group tours the option of a sandwich lunch before or after the tour. Payment for group tours should be made at least one week in advance. Please email sales@stationers.org if you wish to organise such a tour.
Dates available in 2020:
Due to the COVID-19 outbreak, we have decided to cancel all tours in March and April.
Friday, 1 May 11AM and 2:30PM slots available - Available to groups
Tuesday, 5 May 11 AM and 2:30PM slots available - Available to groups
Tuesday, 12 May 11AM and 2:30PM slots available - Available to groups
To book your place(s), please email sales@stationers.org
Disclaimer: We reserve the right to cancel a tour booking. If you have made a booking and we need to cancel, we will let you know in advance and you will not be charged.
The Church of St Martin-within-Ludgate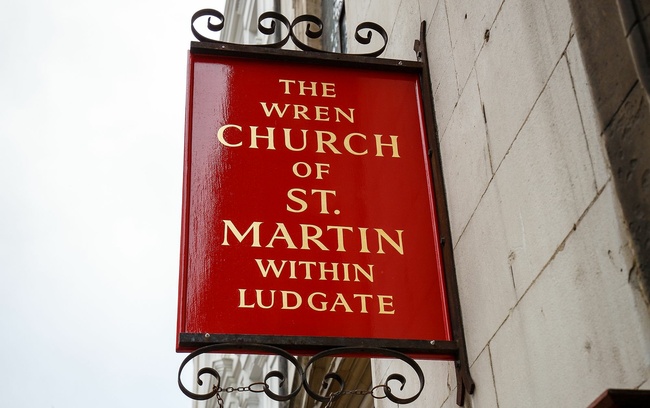 The church is open to the public every Thursday and at other advertised times.but without guided tours.
The opening times are advertised on the church website (http://www.stmartin-within-ludgate.org.uk/) and on the noticeboard outside the church.
Other Opportunities to Visit the Hall
The Hall is also open to the public on the Sunday of the Open House London Weekend and for the London Parks & Gardens Trust's Open Garden Squares Sunday.