In addition to individual membership - Freemen and Liverymen (of both genders) currently numbering c 800 - Corporate Membership is open to industry-leading enterprises with interests in the sectors spanned by the Stationers and offers an honoured place in the Company with participation in its activities for three of the Corporate Member's senior executives.
Dating from 1403, the Stationers' Company is today the single force which unifies the modern industries of print, papermaking, packaging, stationery, publishing and broadcasting, and suppliers to these industries including plastic substrate manufacturers, machinery and equipment companies, telecoms and software providers and suppliers of professional services and advice. In short, against the background of convergence, it is a perfect neutral environment for members, both corporate and individual to network beyond immediate customers, suppliers and competitors.
The Stationers' Company offers something no single trade association or professional institution can match - the broadest and most diverse range of members. In addition no hotel, restaurant or meeting room can equal the impact made by the Hall (and its contents) which makes a superb venue for conferences and corporate entertaining.
Corporate Members
Corporate Members are companies of significant presence in the Communications and Content industries who wish to be associated with the aims and objectives of the Stationers' Company. Corporate Membership provides an opportunity for these businesses to mark their presence in, and commitment to, the industry, support its heritage and participate in its future.
Companies normally join for an initial period of three years and renew their membership annually thereafter. During their period of membership the CEO and two other named senior executives are appointed 'Associate Liverymen' of the Company and a further two as Associate Freemen. As such these executives enjoy all the privileges of individual Liverymen and Freemen except that they may not be elected to Court and are not eligible to vote at City of London Common Halls. they are of course welcome to become individual members of the Stationers' Company following the normal membership application process.
Benefits of Corporate Memberships
Access To Company Events As A Member
• Associate Membership of the Livery for up to 3 senior executives
• Associate Membership of the Freedom for up to 2 executives aged under 30
• Participation in the Company's Industry Group and influence on industry-related events
• Invitation for the lead Associate to attend the prestigious Stationers' Company CEOs' dinner
Attendance At Stationers' Company Events
• The Charter Dinner: free attendance for the Lead Associate Member plus priority booking for the 2 other associates and the ability to bring up to 2 other guests
• The Annual Lecture and Dinner: free attendance for all Associate Members and priority booking for guests with the opportunity for table bookings at the dinner
• Civic Dinner: Priority booking for the 3 Associate Livery Members
• Industry Group Events: Free attendance for all Associate Members at the two annual Industry Forums and priority booking for additional guests
A Prestigious And Central Location For Corporate Events
• A base in Central London and use of the 350 year old Stationers' Hall as a Host rather than as a Guest for receptions, dinners, meetings, presentations and AGMs
• One free hire of the Hall per annum (excluding staff overtime and catering costs)
• 50% discount on second and subsequent hirings
• Free use of Committee and Members' Rooms and Wi-Fi
• Parking subject to availability in the Courtyard when using the Hall
High-Profile Recognition
• Acknowledgement on the Company's literature, the website and on the main staircase in the Hall
Corporate Social Responsibility
Two of the most important aspects of The Company's aims are its charitable and educational activities. Through The Stationers' Foundation, The Company is able to provide welcome support for those connected to the industry now or in previous times that are in hardship or in need of help. The Foundation also encourages the influx of new talent to the industry through a range of education based initiatives at a local and national level. For example the Stationers are sponsors of the Shine School Media Awards which are designed to encourage team working by pupils to produce a school magazine, newspaper, newsletter, digital edition or website. Corporate Members are able to utilise the Stationers' Company initiatives as a channel for their charitable activities.
What our Corporate Members say:
Liveryman l Gerard Heanue l Managing Director of Corporate Member l Heidelberg UK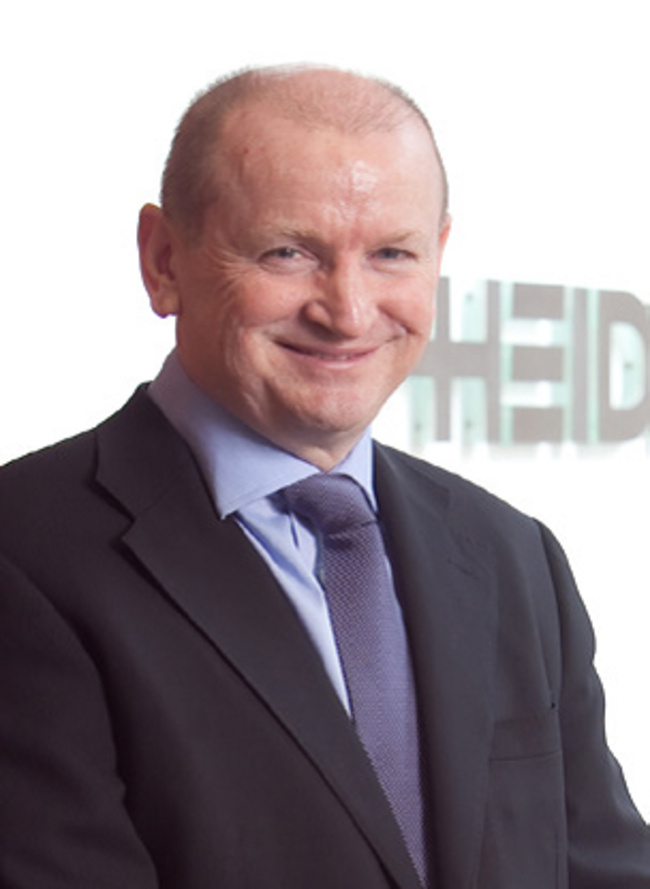 "From a business perspective, Corporate Mem¬bership of the Stationers' Company provides Heidelberg with access to interesting and informative events and the Hall is an impressive venue for both UK and overseas visitors. Personally I am proud to be a Liveryman and it is a privilege to meet and network with my peers across the whole content and communications supply chain. It provides convivial entertainments but also has an important charitable role and remains relevant to the trades it represents.''
If you are interested in your Company becoming a Corporate Member, please email the Clerk on clerk@stationers.org.