The majority of our members work in, or supply, the paper, print, publishing, packaging, office products, newspaper, broadcasting and online media industries.
A full list of the sectors that make up these industries can be found here.
The Company's current purpose and strategy is set out here.
What is a Livery Company?
Livery Companies were first created by groups of medieval tradesmen who joined together to promote, protect and regulate their trades

There are 110 livery companies in London, each representing a discrete profession or trade
The Stationers' Company is unique for a 600-year-old company in that over 90% of our members are actively involved in our industries

Charitable giving, to education in particular, is a very strong element of the work of all livery companies

Our charitable activities are focused on education that connects young people with our industries
Why 'Stationers'?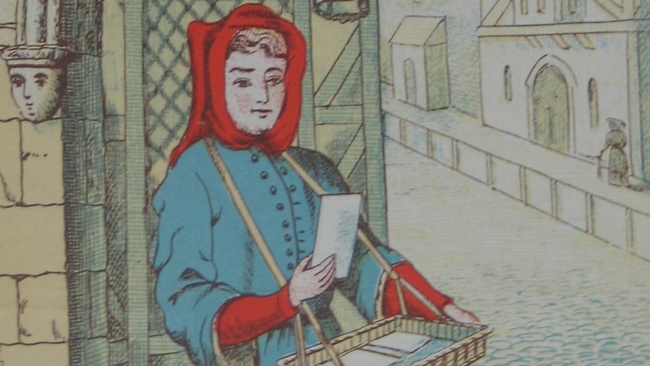 600 years ago most craftsmen in London were itinerant. However the manuscript writers and illuminators decided to concentrate their efforts and set up stalls or 'stations' around St Paul's Cathedral. Because of this they were given the nickname 'Stationers' and this was the obvious choice of name for the guild they established in 1403

When printing came to England in the late 15th century, the Stationers had the good sense to embrace it and we have continued to adapt to the many changes in the Communications and Content industries ever since

The technology may have changed from pen and inks to print and on-line links but the name has always remained the same

And today?
Today the Company has nearly 1000 members, the vast majority of whom are senior executives in the complete range of trades within the Communications and Content industries

Membership is drawn from across the UK and increasingly throughout the world and now includes major companies as well as individual members

The Company uses Stationers' Hall for the purpose for which it was built all those years ago: to bring together the major players in our industries so that they can enjoy each other's company, learn from one another, share ideas and together develop strategies for the future of our industries

Activities range from formal dinners, informal lunches, lectures, seminars and intimate round-table sessions to online reports and discussion fora.

Our objectives are:

to encourage a broad balance of membership

to deliver industry-relevant events at Stationers' Hall that provide excellent networking opportunities are good value for money and fun

to maximise the resources of our charity, the Stationers' Foundation and direct them towards causes connected with our industries

to develop our facilities at Stationers' Hall to make them more accessible to the public and improve their functionality for events

to play an active part in the work of the Corporation of London

to create full transparency in our governance procedures

to preserve our archive and make it accessible to a broader public audience
Charitable Giving

Charitable giving is one of the defining features of a Livery Company and the Stationers' Company is very proud of its work in education and welfare and the maintenance and enhancement of our Hall.
The demand on the resources of the Foundation is enormous and the income generated from our charitable endowment fund falls well short of our current giving programme and our aspirations for this to grow.
Thanks to the generosity of our members and of our charitable partners, our annual grant giving now exceeds £350,000 and it is our aim for this to reach £500,000 by the end of this decade.