The scaffolding has gone up. This photo is taken from the same angle as one in the 15 January bulletin and is proof of action!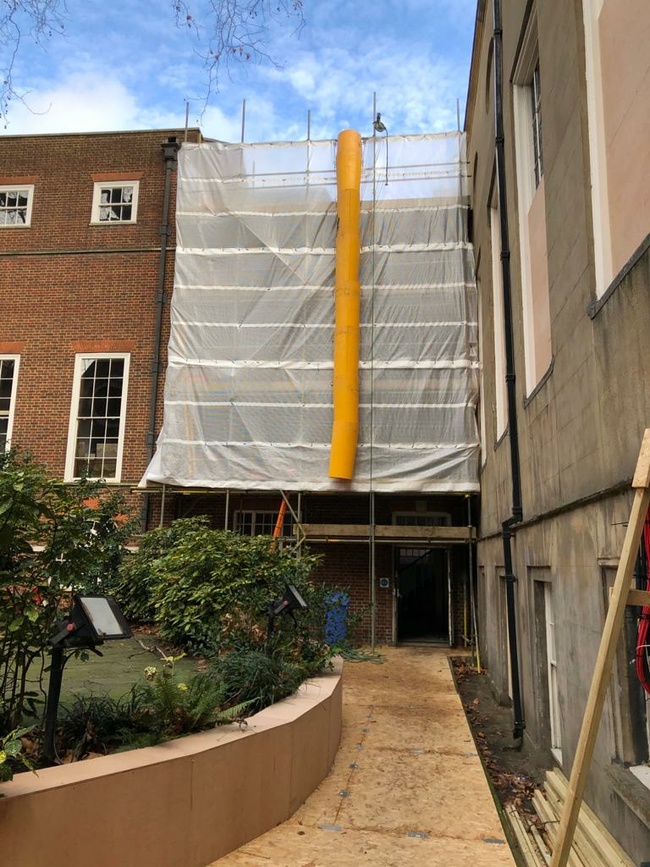 The current view from the old Ante Room is shown below and features .... scaffolding!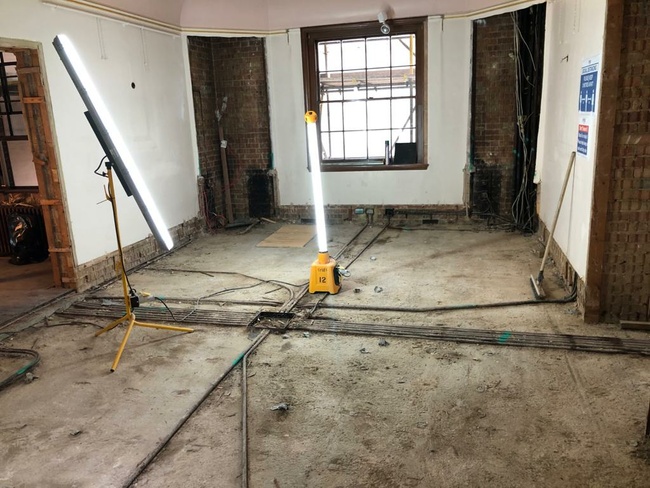 Various tests have been taking place. Sadly Covid-19 has reared its ugly head amongst the contractors. We wish those who are ill a speedy recovery. Meanwhile the flues are due to undergo a pig test to ensure that the liner will fit . This is essential for the efficient working of the boilers.
For those who like action shots... best turn the volume down before clicking!