Robin started working with the Archive in 1975, alongside Honorary Librarian James Moran. By the time she was appointed Honorary Archivist in 1978, she was fully acquainted with the extent, variety, and value of the collections in her care. She also knew that persuading the Company of their worth would be an uphill struggle. Incredible as it may seem, at that time not many senior members recognised the tremendous historical significance of their Archive, or the importance of preserving it. If there was anyone capable of changing their minds, it was Robin Myers.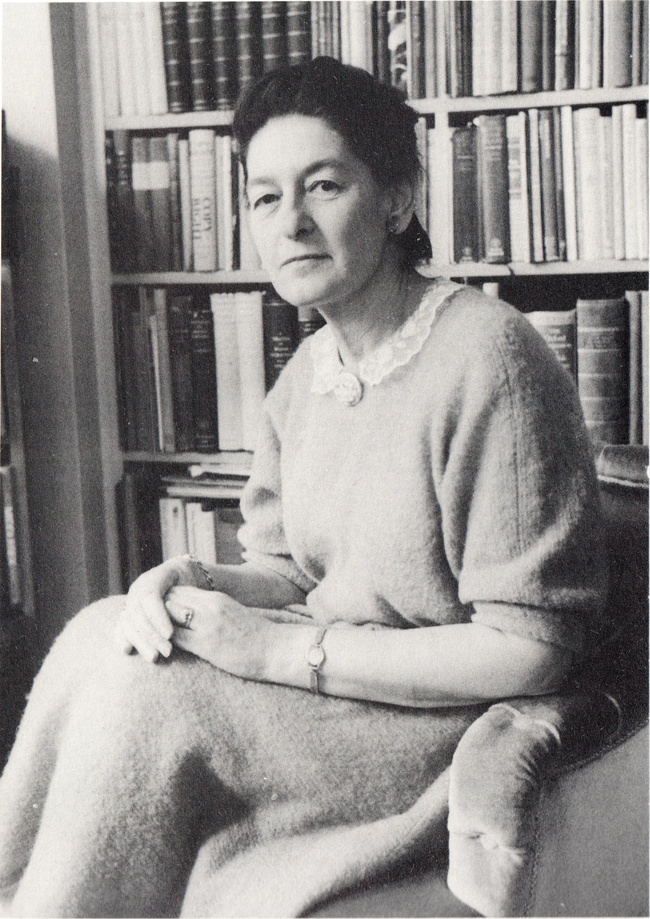 An early photograph of Robin Myers, used as the frontispiece for The Book Trade & Its Customers 1450-1900, a festschrift produced for her in 1997
With no budget, she assembled a group of volunteers, consulted with professional colleagues, and set about restoring the collections as best she could. At the time, the Archive was stored at the south end of the Hall, in the room now used as a silver vault. Conditions were far from suitable for centuries-old parchments and paper. Robin and her team cleaned light mould from affected items and tried to stabilise the environment using glass pots of desiccant crystals, until in 1980 an infestation of dry rot from the adjacent wine bin posed a threat which the Company could no longer ignore. With a team of Court Assistants, Robin had the collections moved into a room under the attic. She spent the next 18 months campaigning to have it protected from the overhead water tank, and fully equipped with shelving, a plan chest, and basic environmental controls. A lesser spirit might have faltered, but Robin was always resolute in pursuing what she knew to be important.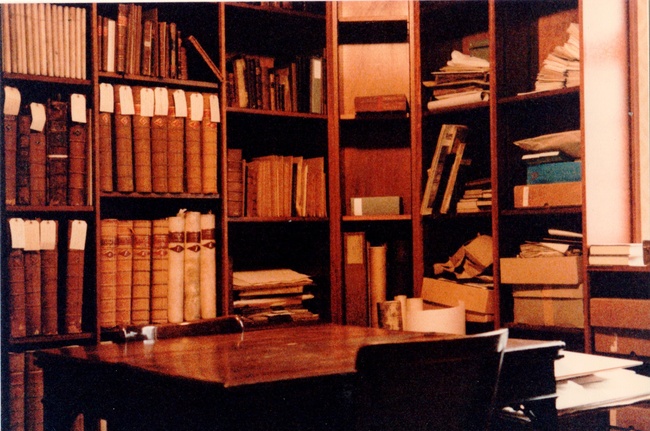 Photograph of the finished Muniment Room, taken from a feasibility study produced by Camberwell College paper conservation student Frances Ash in 1984
She went on to set up a conservation programme with the bookbinding and conservation departments of Camberwell School of Art and Crafts, some of whose lecturers were Liverymen of the Stationers' Company. Students repaired documents in return for her extensive knowledge of the collections and their context. Meanwhile, her approach to outreach was nothing short of visionary. In 1984, she approached Chadwyck-Healey with a proposal for microfilming most of the records from 1554 to 1930. Sale of the microfilm to libraries offered researchers unprecedented access and instigated a whole new wave of research. Just as digitisation has more recently, microfilming had the additional advantages of preserving the original documents from over-handling, and of generating much-needed revenue for the Archive. She also published the definitive guide to the Company's holdings, Stationers' Company Archive, in 1990, keyed to the reel numbers of the microfilm. Later standardised catalogues notwithstanding, Robin's book remains an essential finding aid for navigating the collections.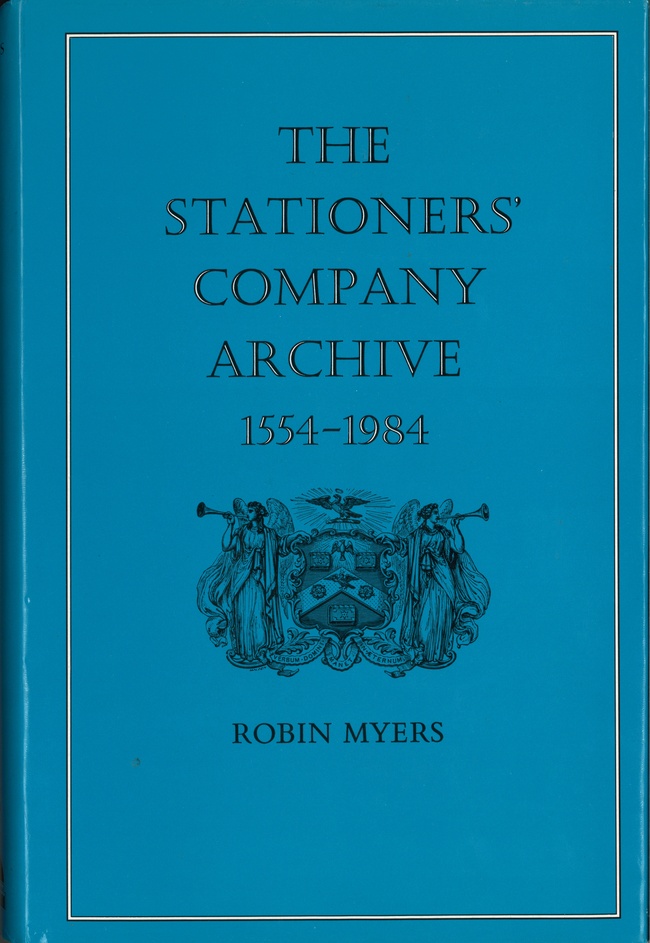 Robin's care of, and dedication to, the Archive, encouraged gifts of important collections such as the Kellie archive, the Hodgson archive, the Baskett papers and the Rivington papers, all of which have enriched our understanding of the Company's history. Moreover, her enthusiasm attracted researchers from all over the world. When they could, they congregated in Robin's domain in the old Library, discussing their research and forging lifelong personal and professional friendships. Robin also set up the City Archivists' Group as a forum for collection managers in the Square Mile to come together and exchange ideas and experiences. The Group continues today. Her promotion of the Stationers' Company Archive was enhanced by her own professional reputation: an active member and sometime Honorary Librarian of the Bibliographic Society, she was also one of the driving forces behind the Antiquarian Book Association's annual Book Trade History conference, while somehow managing to continue researching, writing and publishing highly respected historical studies.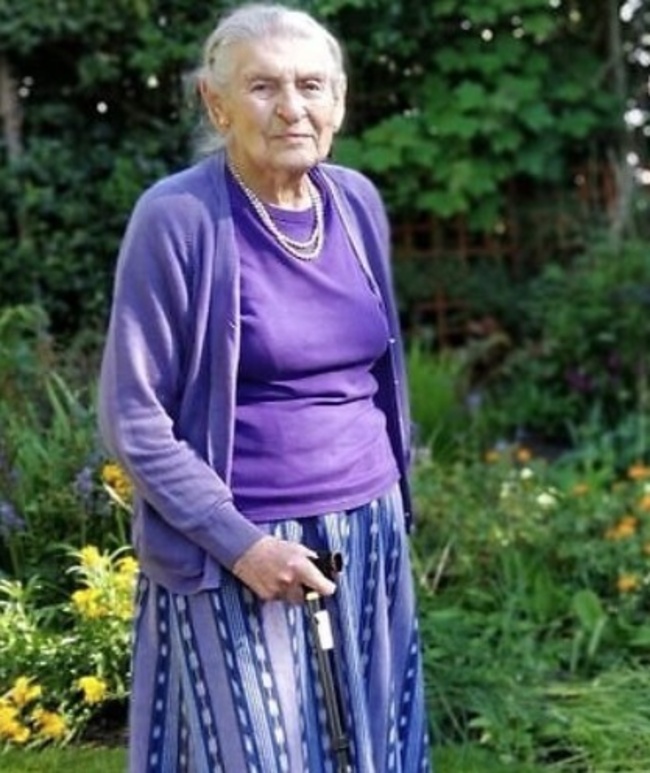 Robin Myers in her garden during the lockdown of 2020
I first met Robin shortly after taking up my post as archivist to the Stationers' Company. By then, the Stationers' appreciation of their Archive had done an about-turn – largely thanks to Robin's hard work – and the Company was investing in a brand new, purpose-built repository, a reading-room, and a full-time professional archivist. I was initially apprehensive: it would have been easy for someone who struggled for so long, with frequent internal opposition and no financial recompense, to resent the appointment of a new, unseasoned, and salaried archivist poised to reap the rewards of their predecessor's labour. The actual encounter was a revelation. Not only was Robin Myers a woman (anyone with experience of both livery companies and book historians will understand my surprise), but she was warm, kind, generous and utterly welcoming. Without her support, I would undoubtedly have found it far more difficult to find my feet with such a rich and complex Archive – and I would also have felt a lot lonelier. I was incredibly lucky to know Robin Myers, and to call her a friend; and, like all her friends, I shall miss her terribly.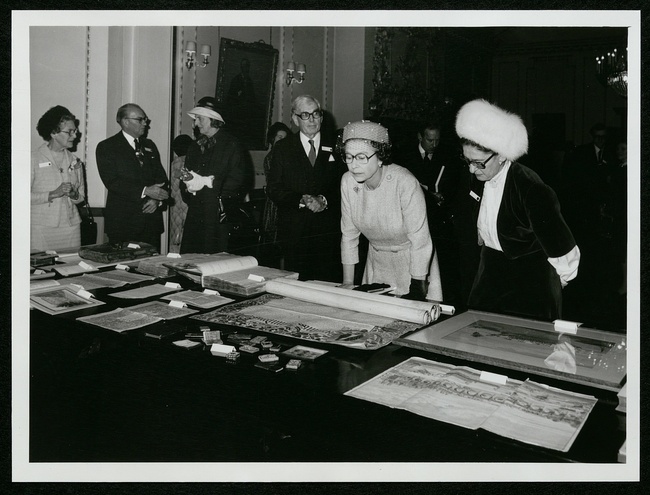 Robin Myers showing Queen Elizabeth II a display of material from the Stationers' Company Archive, 1981