Being bound as an apprentice publisher to Court Assistant Kit van Tulleken was Ned Coomes (on the right in the photo below) , a Senior Media Producer of Pearson and as an apprentice book binder to Court Assistant Robert Flather, Laura Hollingworth (on the left in the photo below) who is training at the Royal Bindery.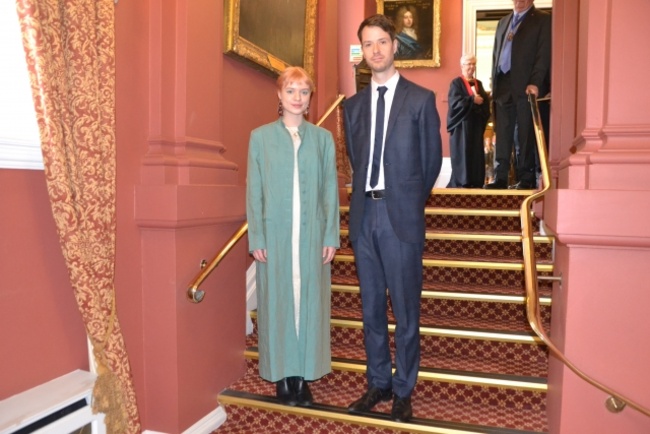 Thanks to the scheduling of the scheme and the Company's diary, Ned (on the right on the photo below) was made Free remarkably quickly in a Freedom Ceremony with Anne Ashworth, (on the right in the photo below) Head of Employee Apprenticeships, also of Pearson.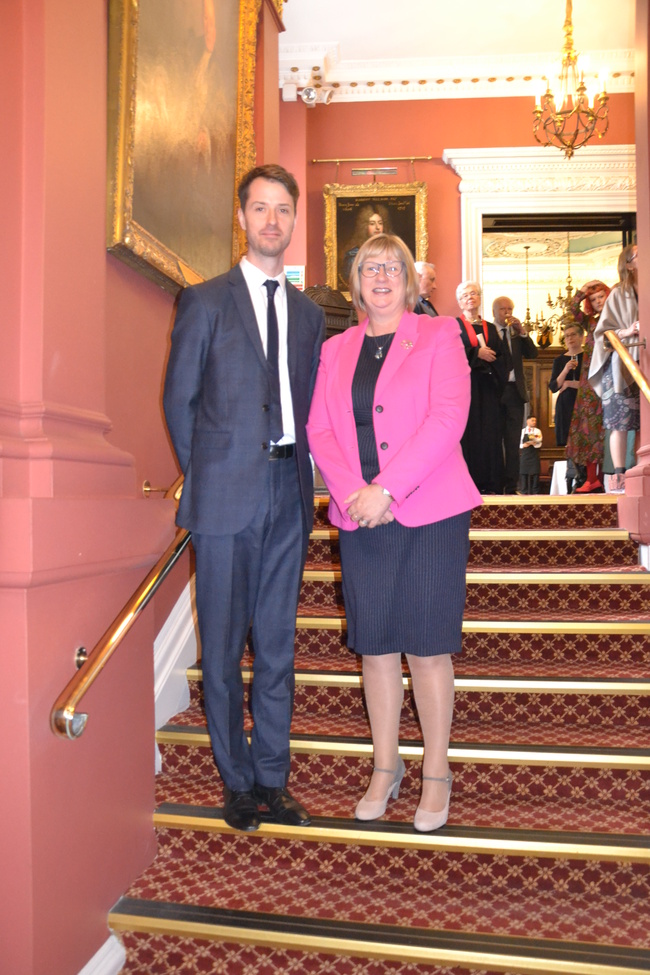 Finally Tony Ash, (Left in photo below) Commercial Director of GoPak, Jackie Morgan (centre in photo below) an independent Consultant, Writer and Editor and Rupert Knowles (right in photo below), Senior Solution Consultant of Piano were all cloathed in the Livery of the Company.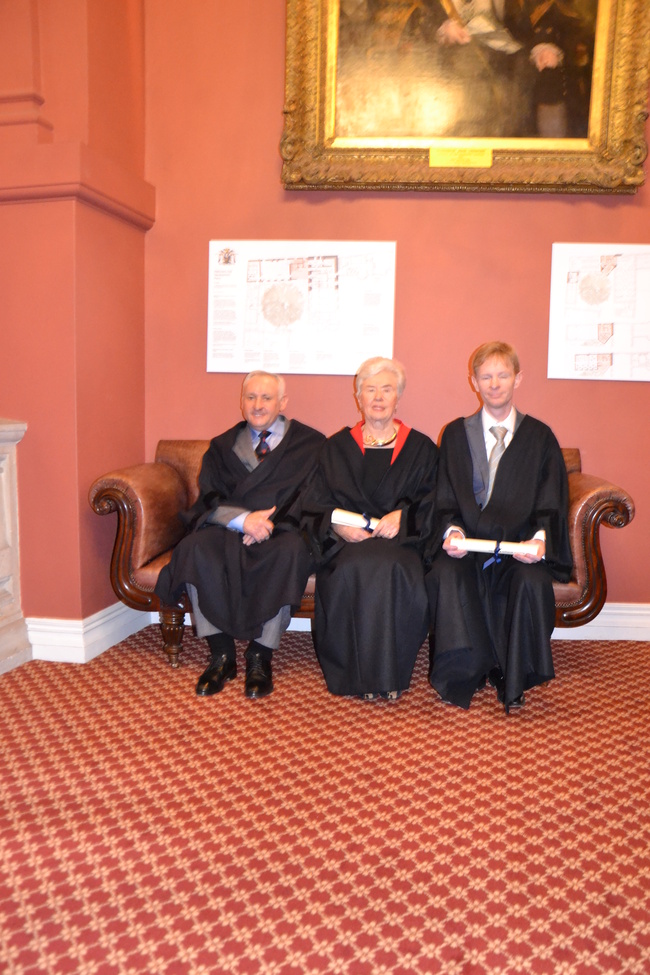 In the main photo at the top of the page you can see, from left to right: Anne Ashworth, Ned Coomes, Jackie Morgan, Laura Hollingworth, Rupert Knowles and Tony Ash.