At 11 o'clock the Beadle started the procession of the Court which made its way across to the Cathedral followed by members of the Company and their guests.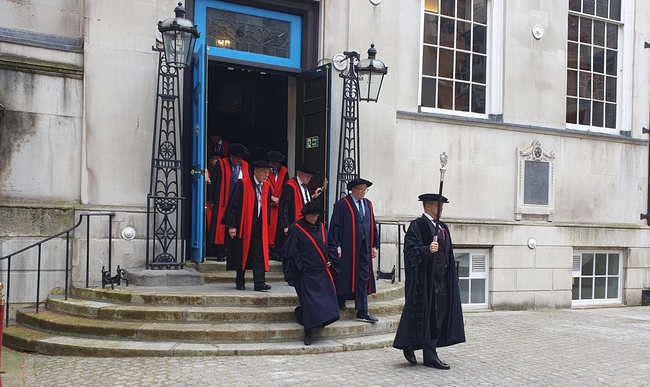 The choir for the service came from Wisbech Gammar School, the school which the Master attended and to which boys from the Stationers' School were evacuated during the war, and the Rt Hon. the Lord Boateng was the preacher. For those who were unable to attend, his sermon can be read by clicking here. There is a super piece (with pictures) on the Wisbech Grammar School website about their visit which you can read here.
After the service a wonderful buffet was served at Stationers' Hall to members, their guests and guests of the Company which included many widows, and widowers of deceased members.
As tradition dictates the Lord Boateng was presented by the Master with his fee for preaching which was a framed 10 shilling note.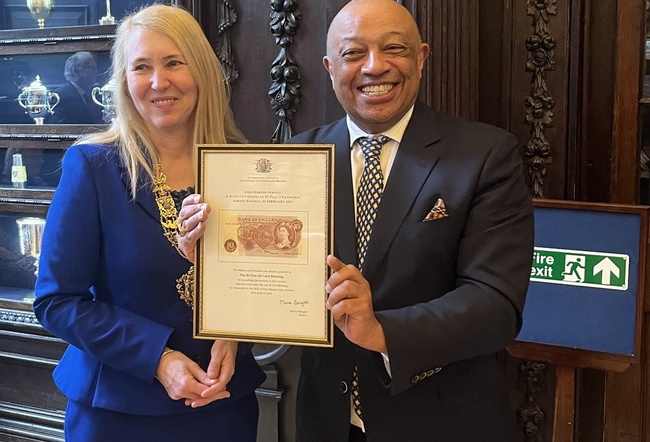 The Clerk also received his reward, a hotcross bun, the thirteenth in the batch, in the past the other twelve would have been given to feeding twelve poor of the Company.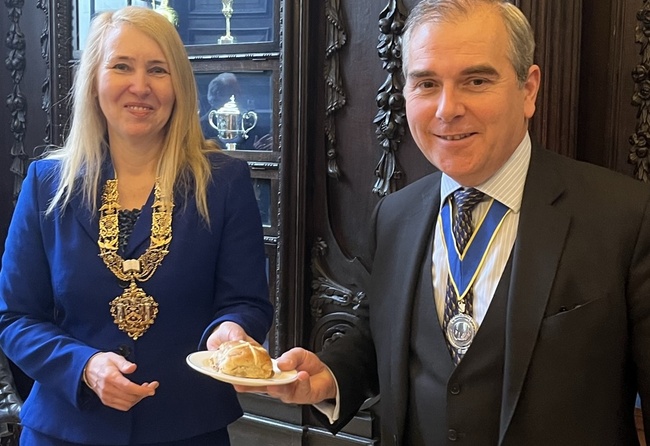 Main Photo - The procession approaches St Paul's through Temple Bar Gateway