Christopher had taken a stand which saw lots of people stopping to ask about the Company and we are hopeful that this will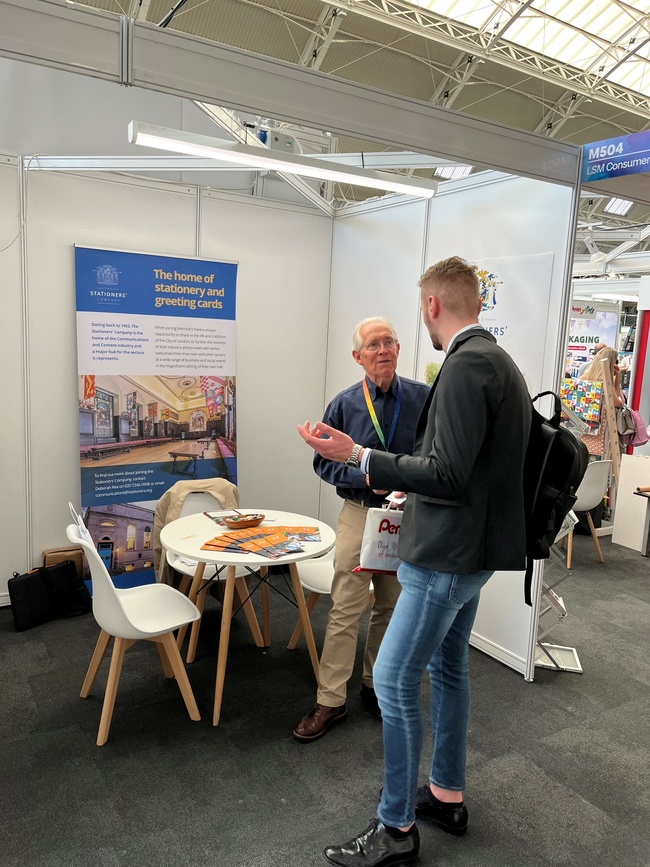 mark the start of a boost in member numbers from that sector. Christopher was also suported by Champion of Champions, Liveryman Bettine Pellant.
We were delighted to see so many Stationers attending including brand new Freeman Kaare Jespersen, Court Assistant Mike James, Liveryman Steve Harrop, Liveryman Carey McClay, Freeman Marcel Landau and Freeman Maurice Schijns. Liveryman Rod Kirwan was also there but he was taking time out from a conference in another part of the building!