Robin acquired a copy of the book and had it bound by Matt Stockl who was one of the apprentices at the Queen's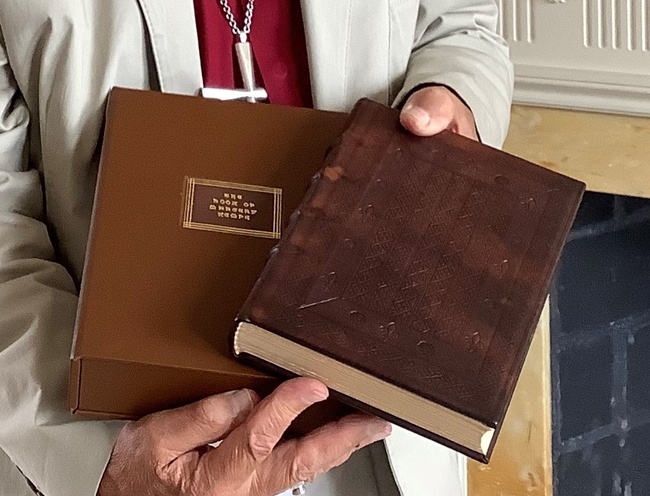 Royal Bindery and prepared to present it to the Master at his installation. As we all know, thanks to Covid-19 it wasn't possible to do that in person but Robin was able to make the presentation effectively during his conversation with the Master last week which was recorded and members can log in to the Members Only area of the website and view the recording here.
You can read the sermon here and find out more about Margery Kempe here.