a concert and dinner on Saturday, 16 November to launch 'Beethoven in the City'. The Hanover Band directed by Jorge Jiménez with Erica Eloff (soprano) and played and sang the following:
Beethoven: Overture to the Creatures of Prometheus
Mozart: Exsultate, Jubilate
Beethoven: Symphony No.8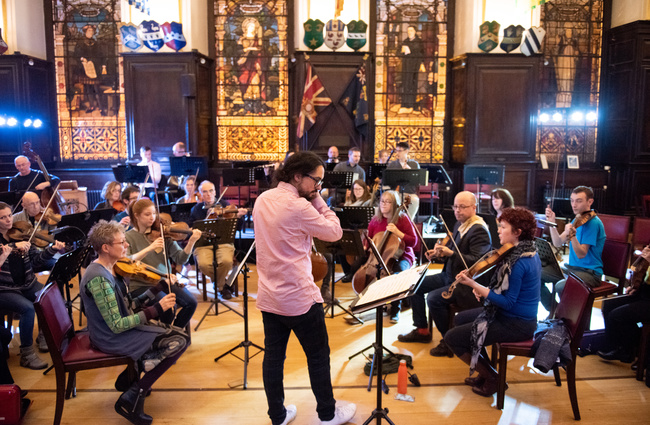 Lesley Garrett (soprano) with Ann Tilbrook (piano) provided a closing performance.
and on Sunday, 17 November a Concert and Buffet Lunch at which Colin Lawson (clarinet) with Consone Quartet:-Agata Daraskaite (violin), Magdalena Loth-Hill (violin), Elitsa Bogdanova (viola), George Ross (cello) performed Schubert's String Quartet in C major and Brahms's Clarinet Quintet in B minor.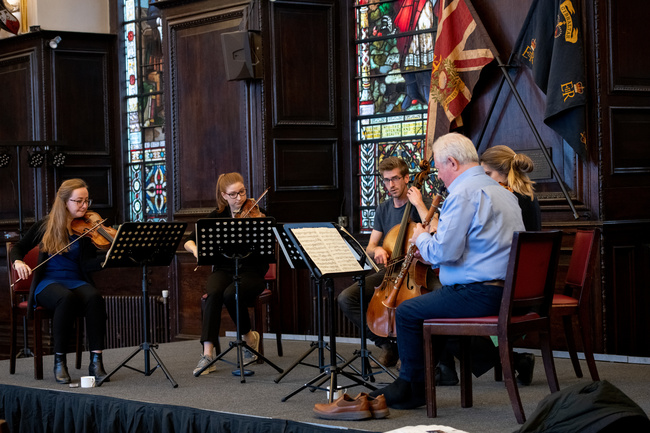 Colin Lawson (clarinet) with Consone Quartet
Photos by Richard Hanson