The evening opened with the somber BBC announcement of the death of King George V followed by a wonderful introduction to the new Elizabethan age from Peter Day. LivCom Chairman Mike James (see photo below) then welcomed the attendees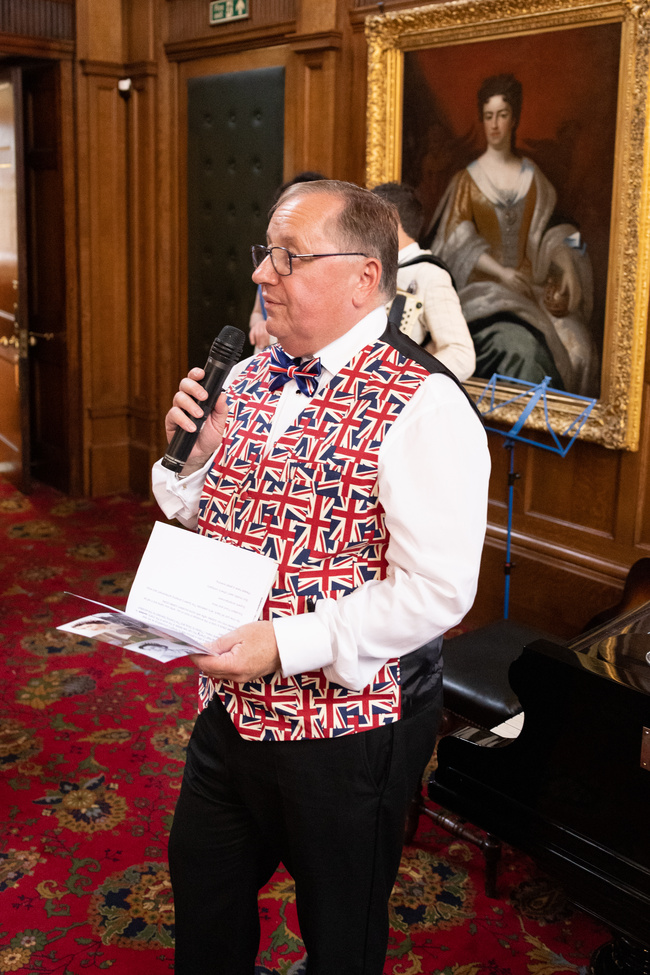 and musical renditions from guest performers Patricia Hammond and Matt Redman followed.
There were so many highlights throughout this wonderful event including the ever popular magic from Liveryman David Harry seen in the photo below baffling attendees with his legerdemain before dinner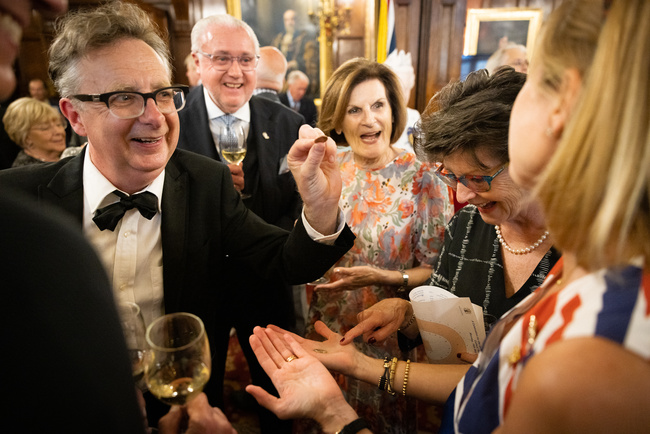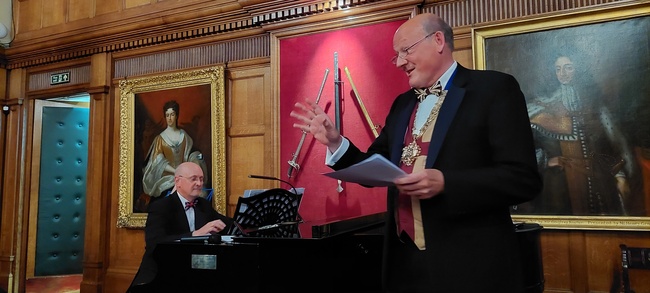 but it was hard to top the surprising singing skills of the Master (see photo above). There were other notable contributions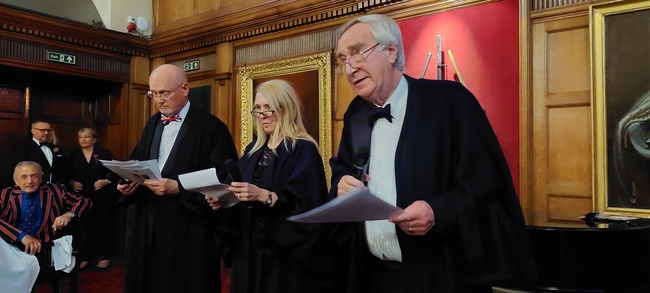 from Phil Elder, with Tony Mash. Moira Sleight, and Peter Day (see photo above) taking us all back to our history lessons at school. Prior to the traditional stirrup cup the evening concluded with a "sing-a-long" and the Master leading us in the National Anthem.
The success of the evening can best be summed up in the words of Past Master Tom Corrigan who wrote " Congratulations on a splendid evening. Brilliantly devised, organised, and delivered. One of the best in my very long memory. "