The Sheriffs' & Recorder's Fund was established in 1808 and through small grants works to rehabilitate ex-offenders and to help families of prisoners.
The ride started at 9.30am from the Old Bailey and visted a number of Livery Halls and businesses before arriving at Stationers' Hall just before 12.30 pm.
The Master and Clerk plus the office team and Hall staff, as well as several members who just happened to be at the Hall on other business, were out to welcome the riders and charity collectors and were pleased to provide liquid refreshments. The sun shone down on Stationers' Hall Courtyard which for a few minutes was filled with colour (see main photo) This year the non-Aldermanic Sheriff is one of our Liverymen, Andrew Marsden. Andrew chose not to ride but supported the Aldermanic Sheriff, Alastair King who was mounted all the way round.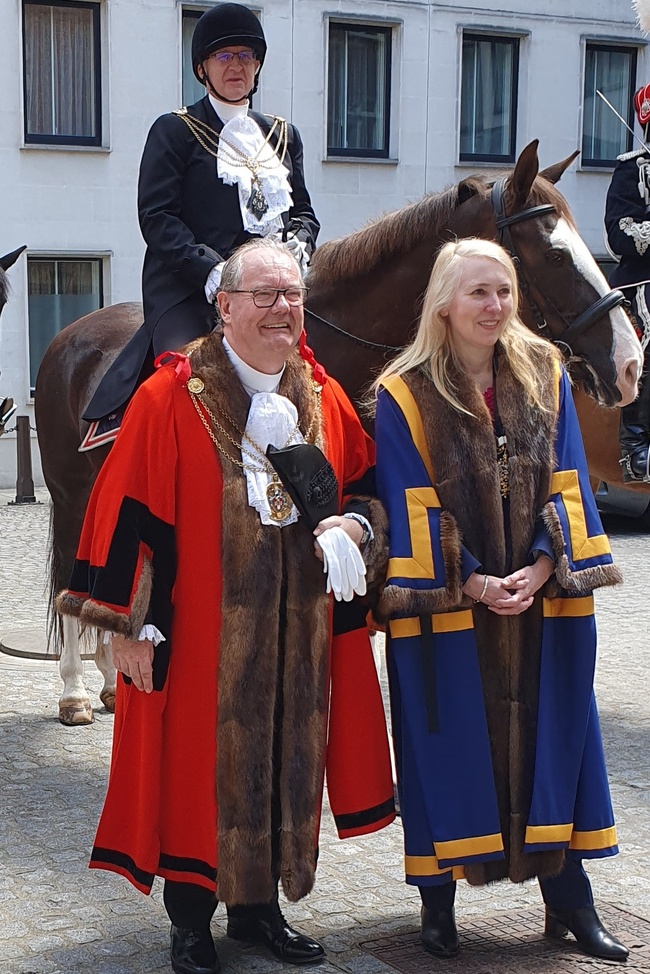 In the photo you can see: Mounted,the Aldermanic Sheriff, Alastair King, with the non-Aldermanic Sheriff, Liveryman Andrew Marsden, and The Master, Moira Sleight.