The winners of the five Sector Awards were:
Marie Cannon, Knowledge and Information Officer at Clifford Chance, received the
Young Stationers' Award for Books and Archiving - In addition to developing her own career, the judges were impressed by her commitment to ongoing learning, and contribution to the development of librarianship through the likes of the Special Libraries Association (SLA) and Commercial, Legal & Scientific Information Group (CLSIG).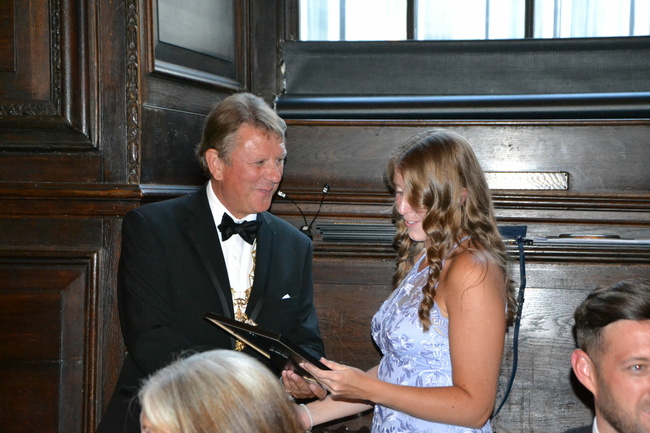 Salma Haidrani, Freelance Journalist, received the Young Stationers' Award for Journalism and Communications for her writing which takes a fresh perspective on themes such as women's rights and the role of culture and religion in today's society, particularly within minority communities.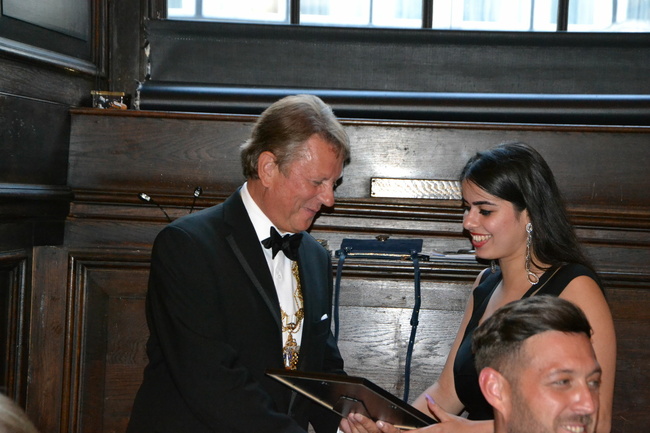 Callum Edwards, Digital Marketing Manager at Prima Software, received the Young Stationers' Award for Office Products and Supplies for launching the Prima's rebrand and integrated marketing campaign to much success.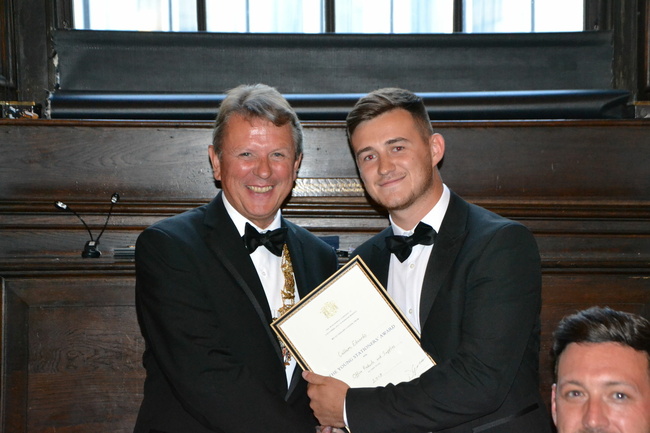 Julie Chen, Co-Founder and Director at The Cheeky Panda, received the Young Stationers' Award for Print, Paper, and Packaging for her radically new approach to papermaking, using bamboo to create a more sustainable and environmentally-friendly alternative to traditional paper.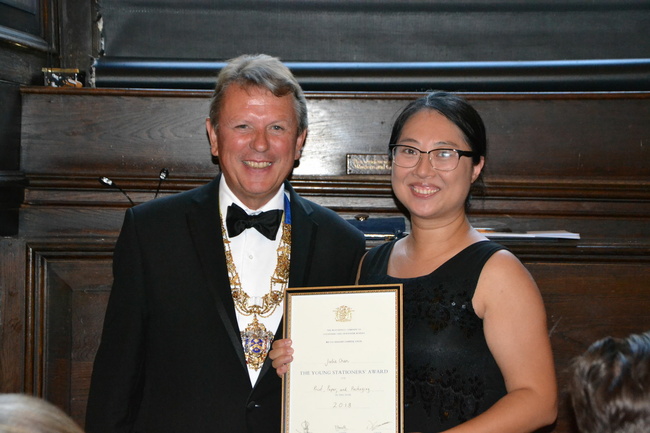 Nina-Sophia Miralles, Co-Founder and Editor at Londnr, received the Young Stationers' Award for Publishing, Digital, and Design. Her award which was given for having achieved the launch of her own digital magazine, which is now approaching its first print issue. Nina's award was collected on her behalf by Felix Lecoq.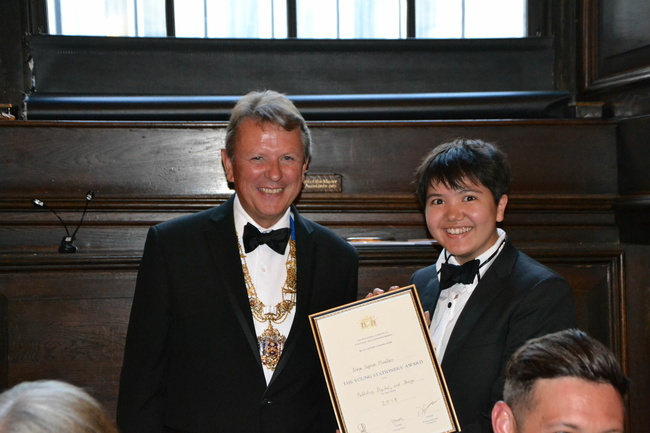 The Winner of the overall Young Stationers' Prize was Freeman Dr Shane Tilton. Dr Tilton is Assistant Professor of Multimedia Journalism at Ohio Northern University and in making this award the judges recognised his commitment to both his subject and his students, while acknowledging the number of awards that he had received from within the industry. These, they said, demonstrate his standing within both his academic subject and the broader industry. The judges felt the need to acknowledge the importance of the all-round contributions made by Doctor Tilton not only in the educational sphere but also with regard to the benefits for students in terms of training and support in preparing them for the professional world." The main photo shows, from left to right, Ian Buckley , last year's winner (who made the presentation of the pewter salver) the Master and Dr Tilton.