This lovely little book, measuring about 6 x 3 cm, now joins the Archive's collection of about 50 Vest-Pocket Almanacs.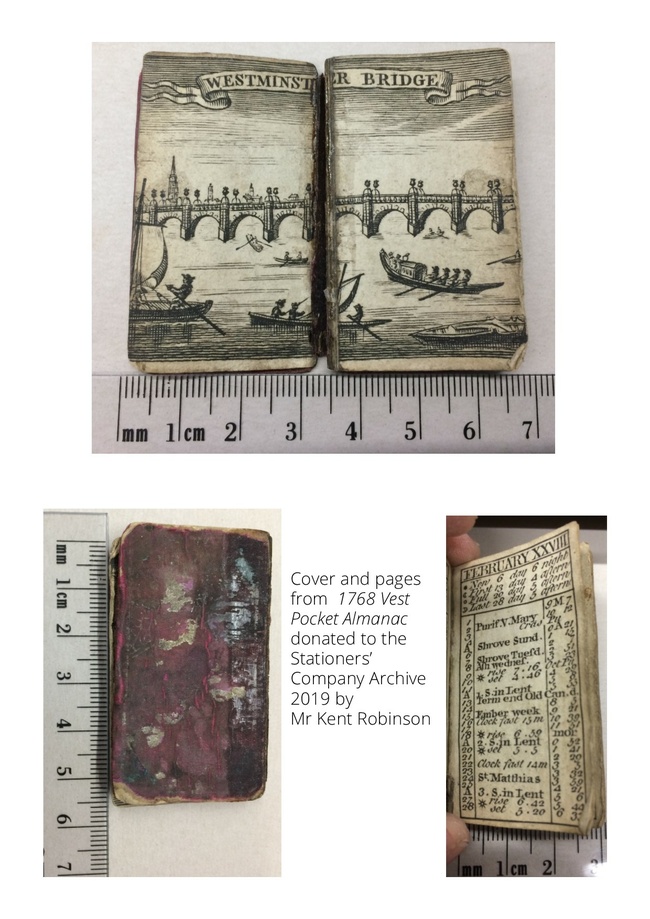 1768 Vest Pocket Almanac donated to the Stationers' Company Archive 2019

Miniature books have a long history. The development of print encouraged master craftsmen to test their skills to the limits in producing these tiny masterpieces.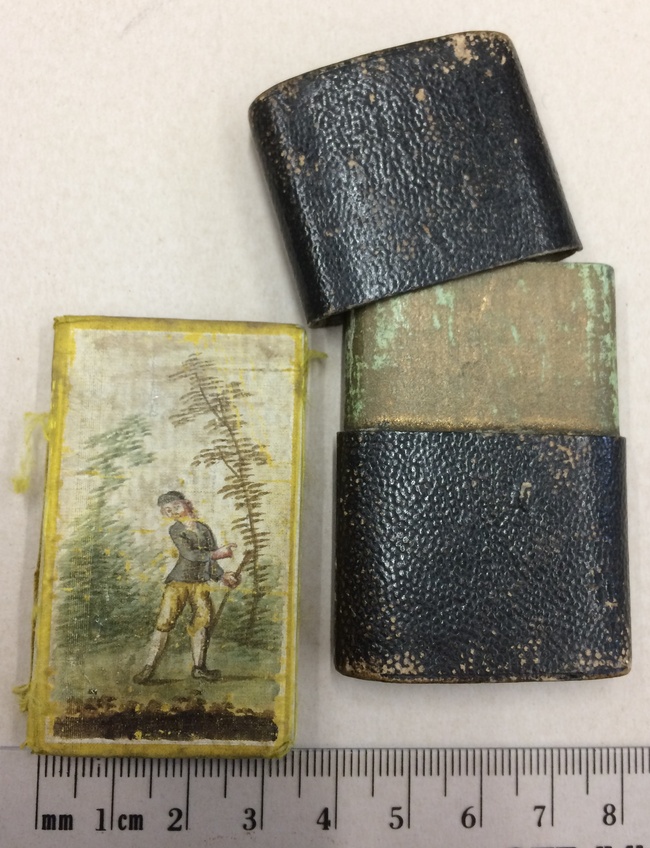 1773 Vest Pocket Almanac with Slip Case
Producing books at this scale brings its own set of problems to be addressed: for instance, the pages do not have enough weight to fall open in the way a standard-sized book does. One of the first miniature books, Diurnal Mogantium, was printed and bound by an assistant of Gutenberg, Peter Schoffer, in 1468.

Around 200 miniature books survive from the sixteenth century, and they continued to be produced throughout the seventeenth. They were mostly religious texts, and it's possible that, for the devout, keeping a sacred text about one's person had a particular significance.

The eighteenth century saw the rise of the Vest Pocket Almanacs, popular due to their easy portability. Vests, or waistcoats, were a typical item of male dress, and a book made to fit the vest pocket, without distorting the silhouette, appealed to the aesthetics of the day.

Technological innovations in nineteenth-century printing facilitated the production of smaller and smaller type. Miniature books became the latest craze, and everything from tourist guides to sheet music found its way into miniature form. And the format received another boost in 1922, when a library of miniature books, containing stories penned for the purpose by notable writers including Sir Arthur Conan Doyle and Rudyard Kipling, was created for Queen Mary's Dolls' House (the Dolls' House itself was designed by no less an architect than Sir Edward Lutyens!).

Our collection of miniature almanacs dates predominantly from the eighteenth and nineteenth century. Each volume is contains the same basic information as its larger counterparts, and the engravings are exquisitely detailed. Our latest miniature almanac, 'Marcus Ward's Purse Calendar', dates from 1921, and its title suggests a definite shift in fashion trends.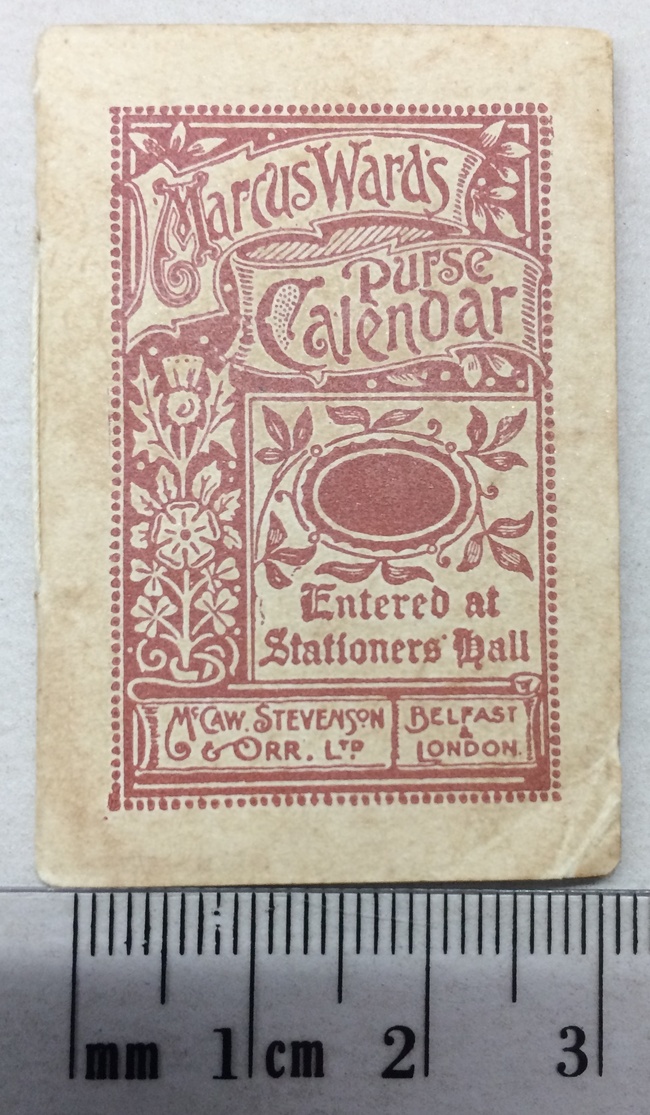 Marcus Ward's Purse Calendar, 1921
This little gem is an entirely modern take on the almanac, and is full of up-to-date tips, such as how much it cost to send a telegram ('For 12 words or less, including address, 9d; each additional word, 1d'; you'll be pleased to learn that 'a night-telegraph letter' costs less).

Many of our almanacs come with their own slip cases (one particularly fine example from 1793 has a case of silver filigree). They are delicate objects, many of which now need a little conservation work, as their thin bindings have come loose, or their tiny clasps are stuck. Yet, thanks to the work of former librarians, archivists, and generous donors, they have survived, and we are now working to preserve them for future generations to marvel at.