It was a very successful event with Liveryman Peter Day introducing Greg and later both asking probing questions and managing questions from the floor. Greg spoke with a great mix of insight and anecdote and full coverage can be read here. Greg also gave us some views on the future of football which can be read here.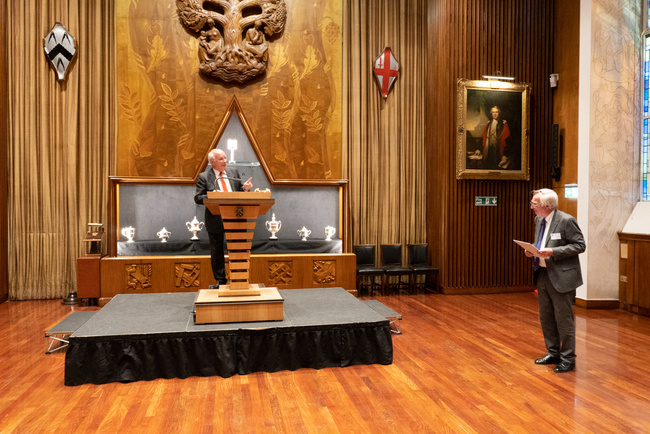 Peter Day quizzes Greg Dyke
About sixty members and their guests stayed on for the dinner during which the Master presented Greg with a copy of the history of the Company, written by Honorary Archivist Emeritus Robin Myers MBE.