Dr Eliza Filby is a writer, speaker and consultant who specialises in 'Generational Intelligence' helping companies and services understand generational shifts within politics, society and the workplace.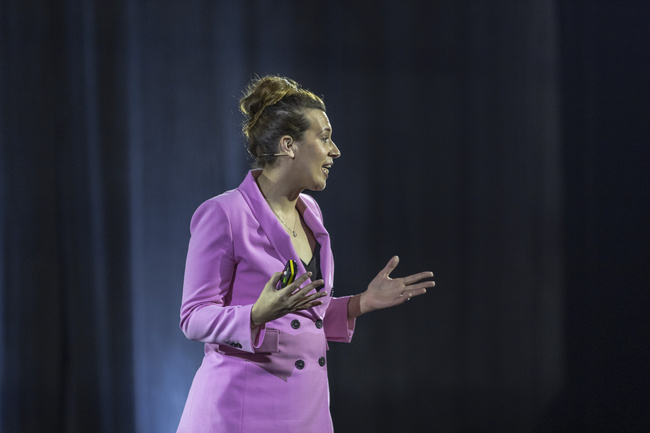 Dr Eliza Filby
Throughout COVID-19 Eliza has been conducting daily interviews with individuals from a variety of professions discussing their lock-down experiences and how they have adapted to work throughout the pandemic.
Using international comparisons and drawing on research Eliza will look at the impact of COVID-19 on the future of work considering people's attitudes, physical work spaces and the acceleration of technology and its impact on the workforce.
Eliza has worked for a variety of organizations from VICE media to Warner Brothers Group, from the UK's Ministry of Defence to the Royal Household, with BYMellon in Canada and Macquarie bank in Australia helping businesses – whether it is recruiting new talent or engaging with new clients – prepare for the future.
She has spoken at the EU's Human Rights Forum on teenagers and technology; the Financial Times CEO forum on the future of work and contributed evidence to the UK's House of Lord's Select Committee on intergenerational unfairness.
She recently published a report in collaboration with the Women's Network Forum entitled Fuelling Gender Diversity: Unlocking the Next Generation Workplace. Her writing has been published in The Times, Spectator, Guardian and the Financial Times. She is currently writing her second book 'Kidults: Why we are younger for longer and what it means for our future' out in 2021.
BOSS Members will also have the opportunity to pose questions to the BOSS Board who combined have a wealth of experience across the whole sector.
Agenda for the day:
10.00am – BOSS AGM
10.40am – The Future of Work – Dr Eliza Filby
11.40am – Q&A with the BOSS Board
12.30pm – Ends
All employees of BOSS Members can register for this virtual event at no cost here
For any queries about this release please email amy@bossfederation.co.uk