Graciously hosted by last year's champions, the Guild of Young Freemen, around a dozen teams from companies across the City met for an evening of competition, mind-boggling trivia and socialising.
This year the Young Stationers had not one but two teams in the running. This is no doubt thanks to the YS' performance in recent years, as they have been steadily creeping up the league table and took a close second place to the Young Freemen in 2019. It was all hands - and brains - on deck as eleven Young Stationers guessed pop songs, decoded anagrams and identified satellite images.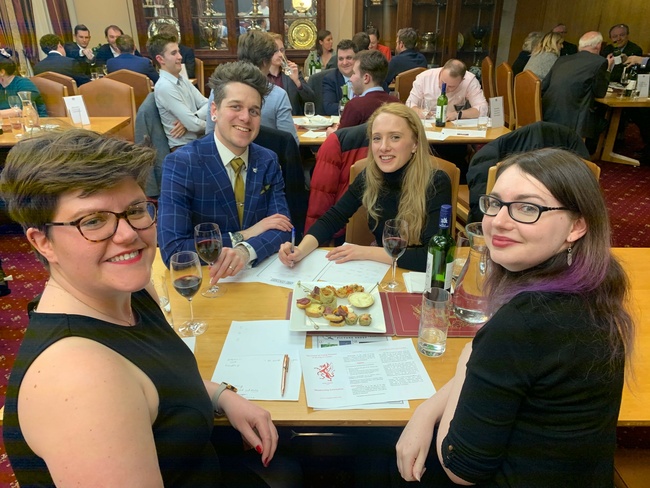 In the photo above from L-R: Freeman Zara Markland, Freeman Lewis Stevenson,
Phoebe Pickering and Freeman Bryony Woods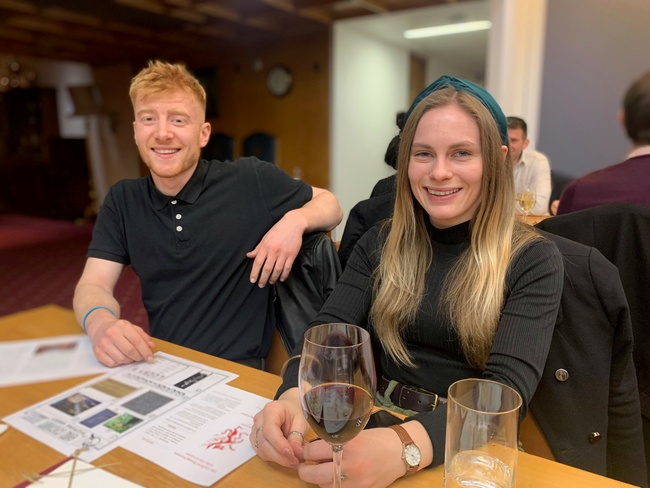 In the photo above from L-R: Rob Wilding and Bryony Davies
(both current bursary recipients)
Alas, it was not to be, again! For the second year in a row, the Young Stationers conceded a close second place defeat to the Young Freemen, with only one point's difference in it.
A huge thanks is in order for the reigning champions for hosting such a brilliant evening, as well as a well-earned congratulations.
As for scooping the coveted top prize… there's always next year…
In the main photo you can see from L-R: Freeman Jessica Zbinden-Webster, Freeman Ella Kahn, and Emily Dexter who is currently applying for membership.