2021-22 Educational Appeal
Education has been core to the Livery ethos throughout the centuries and the Stationers' Company is no exception in believing there is nothing we can do that is more crucial to the development of an individual, our industries and society as a whole. Sadly we do not have large historic funds to support this and we rely on the goodwill and generosity of all of us connected with the Company.
With this is mind, we are now launching a three-year educational appeal which is designed to ensure that our commitment to the Stationers' Academy is fully funded, as well as ensuring that we can continue with the wonderful work we do for primary school children through the Saturday Schools and for HE students through our postgraduate bursaries.
Our aim is for all members to give at least £240 a year for three years or £720 in total (no more than the price of pint of good beer or a glass of wine a week). All those that do will be designated 'Foundationers' and will be given a Foundationer's tie or bracelet, to wear with pride in recognition of their support of the appeal.
The brochure below sets out in some detail the vital educational work of the Stationers' Foundation; not least our very important commitment to our wonderful new Stationers' Crown Woods Academy.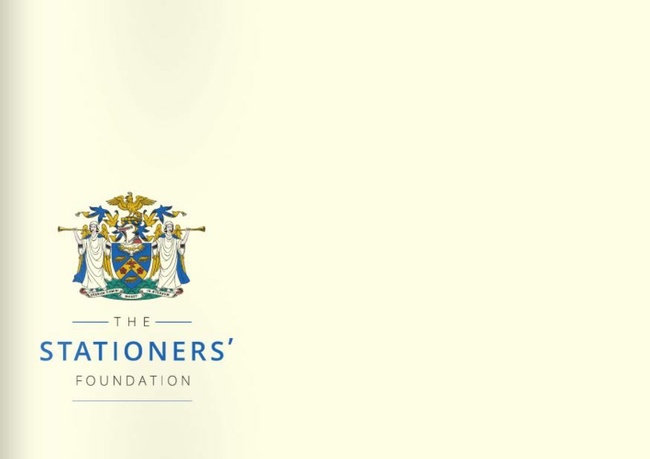 You can download a standing order form for donating to the appeal here. We are also looking for donations in kind to support the educational work of the Stationers' Foundation and you can download a form to register your interest in providing such donations.
Please complete these forms as soon as possible and join the growing number of Stationers who are also Foundationers!
Other Donations to the Stationers' Foundation
Regular monthly giving by Liverymen and Freemen of the Company by standing order is encouraged. Application forms may be obtained from Pamela Butler at the address below.
Donations to the Foundation are also welcome:
DONATE TO THE STATIONERS' FOUNDATION
Alternatively, donations may be sent using this form which includes the Gift Aid option direct to:-
Mrs Pamela Butler,
Administrator, The Stationers' Foundation,
Stationers' Hall, Ave Maria Lane, London EC4M 7DD
Tel: 020 7246 0990
Fax: 020 7489 1975
Email: foundation@stationers.org
Donations to the Stationers' Foundation qualify for Gift Aid and the form can be downloaded here.
If you would like to leave a legacy in your will to the Foundation a form may be downloaded here.